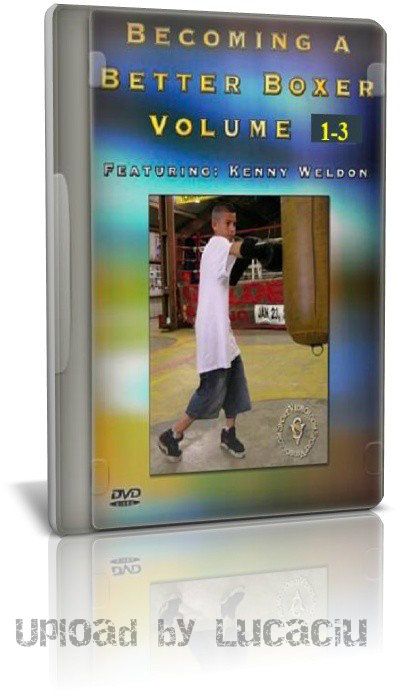 Kenny Weldon - Becoming A Better Boxer Vol.1-3
English | AVI | XVID 1685 kbps 29.970 fps | 576x432 | MP3 96 kbps 48 KHz | 2.05 GB
Genre: Video Training
Kenny Weldon is one of the premier trainers in boxing history. His gym has produced 26 national champions, three amateur world champions and three United States Olympians. Weldon has worked with many of the top professional boxers in the world, including: Raul Marquez, Mike McCallum, Vinny Pazienza and Evander Holyfield. Currently,Weldon is continuing to work with young fighters at the Galena Park Boxing Academy in Houston, Texas.
Volume 1
Topics covered on this DVD include: the evaluation line, jump boxes, the rack, jumping rope, proper movement and fundamental boxing skills.
Volume 2
The ten punches that you need to master, how to work the double end bag, how to work the heavy bag, and the proper way to work the speed bag.
Volume 3
Ring techniques, evaluation line, double end bag, hand pads, heavy bag, the rack, jump roping, and the proper use of the medicine ball.
Important:
Buy premium account for high speed and parallel downloads!
Check my account for new interesthing things !
Please say Thank You if you liked my post !

Link :
http://netload.in/dateiUHpELNS5J5/Kenny Weldon - How to Become a Better Boxer Vol. 1-3.part1.rar.htm
http://netload.in/dateiSLK6clx004/Kenny Weldon - How to Become a Better Boxer Vol. 1-3.part2.rar.htm
Archive Password & Netload Password:
Lucaciu