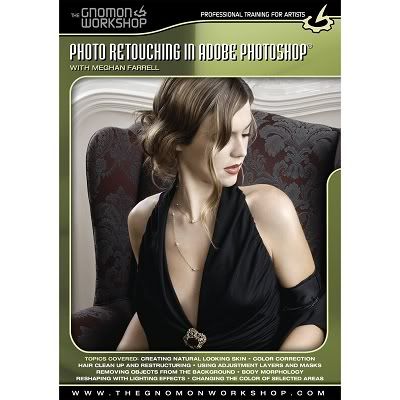 Photographic Retouching in Adobe Photoshop With Meghan Farrell (2008)
English | Duration: 158 minutes | H264 | 1024x768 | 15fps 757kbps | AAC 44.1KHz Mono | 682MB
Genre: eLearning
With this DVD you will learn the step-by-step process of using Adobe Photoshop® retouching techniques to transform and prepare images for production level commercial photography. Meghan Farrell will walk you through the steps of retouching a fashion shoot as a basis for learning the primary skill sets to make skin and hair look flawless without looking artificial. You will learn how to retouch and maintain natural skin, hair and hands and reshape the body. You'll be introduced to indispensable methods of using adjustment layers, layer masks and color correction. The techniques demonstrated in this DVD will help you retouch like a professional, whether working on your own images or for those of a client. The cutting edge techniques demonstrated in this DVD will help you stand out when seeking work in this fast-paced industry.
Topics:
Creating Natural Looking Skin
Color Correcting
Hair Clean up and Restructuring
Using Adjustment Layers and Masks
Removing Objects from the Background
Body Morphology
Reshaping with Lighting Effects
Changing the Color of Selected Areas
Chapters:
Setting Preferences
Color Correcting
Skin Retouching
Keeping Skin Natural
Eyes and Surrounding Area
Hair and More
Reviewing Skin Techniques
Skin Folds
Removing Objects from the Background
Hands and Hair Review
Body Morphing
Intensifying Objects and Shapes
Changing Colors of Selected Areas
Important:
Buy premium account for high speed and parallel downloads!
Check my account for new interesthing things !
Please say Thank You if you liked my post !
http://extabit.com/file/28en99h5y6gq3/